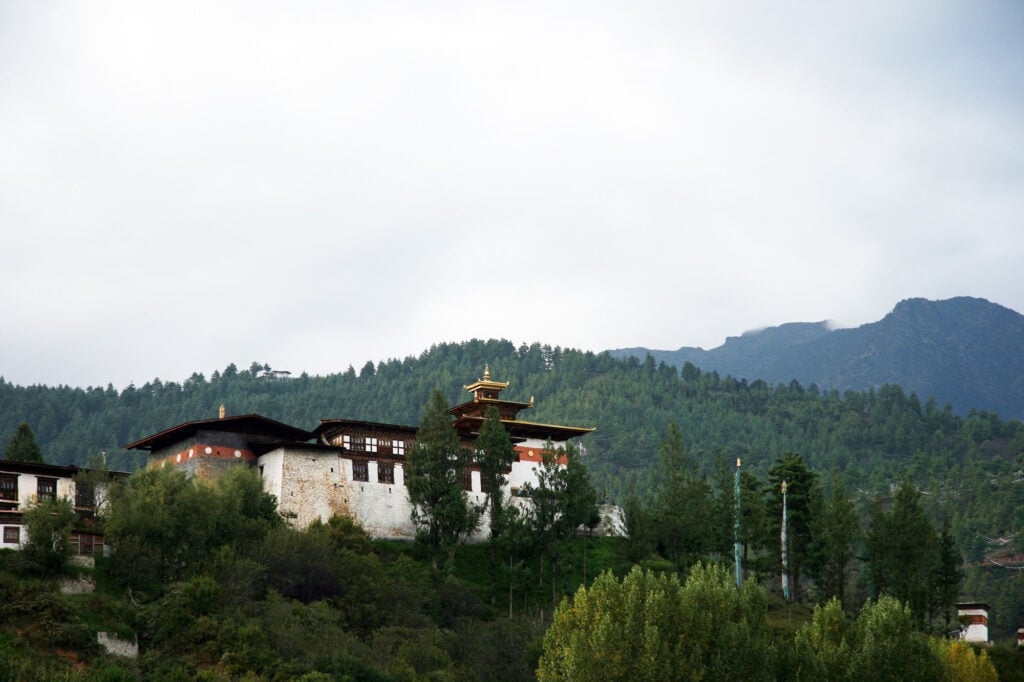 Situated on a small hill overlooking the Thimphu valley the monastery was built in the 13th century by Lam Phajo Dugom Zhigpo. Children born in Thimphu are taken to this temple because it is considered the spiritual home of the children born in Chang valley.
Names such as Tandin and Sonam are given from this temple to new born babies taken for blessings from the protector deity Tamdrin.
The central statue in the temple is Avaloketesvara, Buddha of compassion, in his manifestation with 11 heads, a thousand hands and eyes; it is built with bronze and plated with gold.